Well I spent a lot of time last night working on things and I've got some success to report.
1) I got my BFL 10Gh/sec miner working on a PC with EasyMiner and now on my Mac Mini Server with BFGMiner.  It took me a while to get the BFL recognized on the Mac but in the end I got the drivers installed, fetched (brewed) BFGMiner from Homebrew, and figured out I needed an '-S bfl:all' added to the startup command.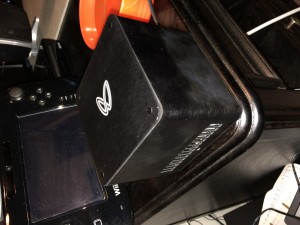 2) I got my two AntMiners running at 1.6Gh/sec each running on the Mac.  They were much easier to setup with just the installation of the drivers.  They are plugged into an Anker 7-port USB hub with an Arctic USB Fan blowing down on them.
3) I've got Pool accounts on Slush's and BTC Guild created and right now I'm mining for BTC using PPLNS.  I'm averaging about 12.6Gh/sec with all of the devices combined.
4) I just ordered three more 1.6Gh/sec AntMiner and that will bring my total speed up to about 16Gh/sec.
5) I'm still waiting for my five 333Mh/sec Erupters to come in along with my RaspberryPi/Adafruit equipment.  I'm going to get that up and running and once it's done I will see if I can move my other Miners to it and use it as a low cost controller.
WooHoo!!!